Wei Chen, Ph.D., has well over a decade of biopharmaceutical development and management experience. At BioReliance, Bristol-Myers Squibb, Centocor, and Immunomedics, he gained expertise and demonstrated a wide range of skills in product development, process development and scale-up, facility design and construction, plant validation, process and method validation, quality, regulatory submissions and compliance, and business development His success in these area is based on sound financial planning, strong corporate partnering and client relationships, and effective management of contract manufacturers and research organizations (CROs and CMOs). Dr. Chen offers expertise and accomplishments in several areas:
Business and Corporate Development: Dr. Chen has invented a technology for in vivo expression of therapeutic proteins and peptides, delivered orally, nasally or topically, by food grade micro-organisms. He founded Symbigene, Incorporated in San Diego, California to develop and implement this platform technology. He successfully generated financing for the venture, attracting individual investors, venture capital groups and corporations worldwide. He developed three therapeutic products from discovery through to preclinical animal studies; generation of manufacturing processes for clinical grade product; and preparation of chemistry, manufacturing and controls (CMC) regulatory submissions.

Product Development: Among Dr. Chen's achievements are fast track development and regulatory submission for the statin Pravacol®, and process development and production scale-up for monoclonal antibodies, peptides and DNA and viral products. He also designed and built innovative facilities for waste water treatment and biodegradation of industrial hydrocarbon waste.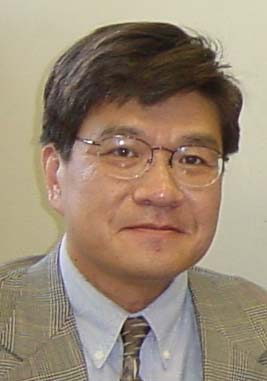 Process Development: Dr. Chen produced the most efficient bacterial or mammalian cell-based fermentation process, achieving a cell density of 200 g dry cell weight/L, with optimized gene expression. He has also developed several high-producer cell lines and supporting production media.

cGMP Facility Design and Operations: Dr. Chen had a major role in designing and building four cGMP production facilities up to 80,000 ft2 in size with clean rooms. These included viral and cell culture production facilities, plants to manufacture Phase III clinical grade and commercial product, and the only US facility capable of producing smallpox vaccine post-9/11 (2001). He has had major responsibilities in several FDA site inspections.

Dr. Chen holds a Doctorate of Philosophy in Bioreaction Engineering and Applied Microbiology from the University of Nagoya, Japan. He held postdoctoral faculty positions in Molecular Biology and Biophysics at Yale University, in the University of British Columbia School of Medicine, and in the Department of Microbiology of the Engineering School at the University of California, Los Angeles (UCLA).

Dr. Chen is fluent in English, Japanese, and Mandarin Chinese.